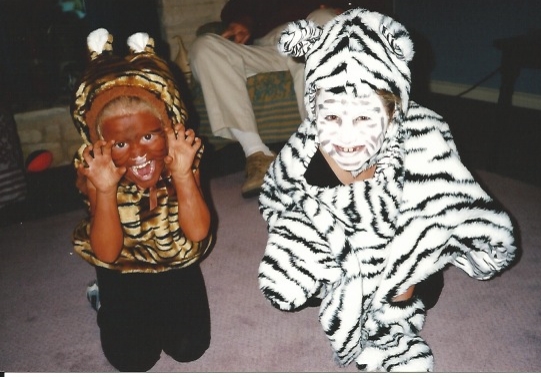 Parenting
Look at those precious little monsters! Who knew parenting was going to be the most challenging and most profound journey in our lives? Being responsible for our little monsters offers us the chance every day to learn and grow into our best selves, which, we know, can be a really painful process.
After twenty years of parenting, I have to say, that at least one thing I heard repeatedly from other parents is true. It does go by in the blink of an eye. Aside from that warning, you've really got to find your own way. Seeking support and advice can be really helpful, but in this matter, you're best advised to listen with discerning ears and filter the advice through your own self-knowledge and your intimate knowledge of your children. Educating yourself on developmental stages, parenting styles, and discipline approaches is time well spent. Perhaps more importantly, though, putting forth the effort to become more aware of yourself, your own temperament, your own triggers, your own habits, and your own blind spots will serve you and your children the best. Becoming masterful at relating to your own emotions will be the key to loving your children well. Through the services at Counseling Austin, I can join you on this journey, helping you deepen and expand your capacity to bring love and compassion into more moments of parenting.
Here are some good resources.
Parenting
Anger, resentment, enabling