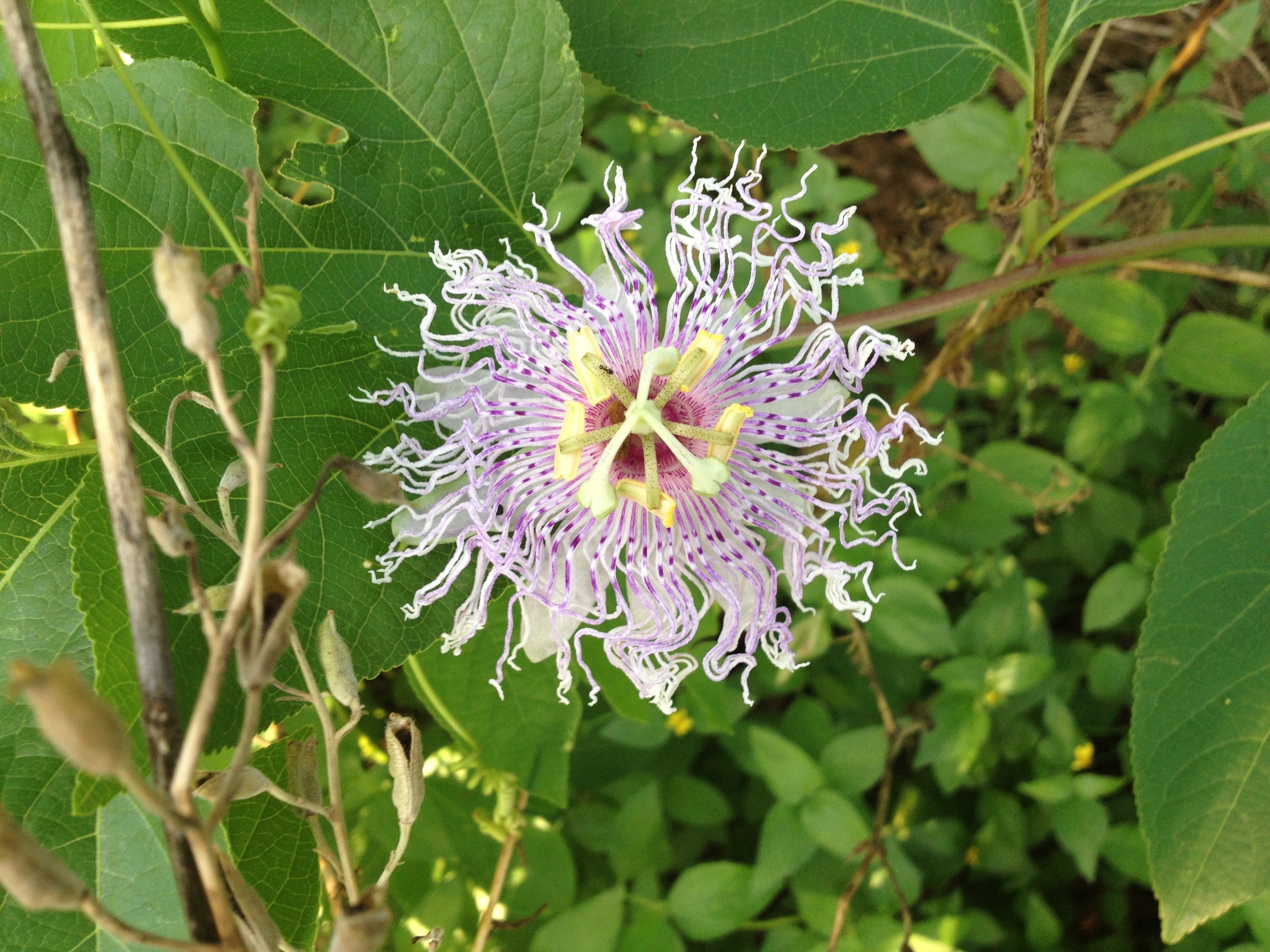 Therapy for the Heart & Mind (curiosity required)
That's a passion flower pictured above. It grew in my garden right here in Austin, Texas. The blooms are spectacular.
Their vines run rampant, taking over. I battle with it regularly. Occasionally, it pops out something
stunning for me. I see a metaphor here, capturing a fundamental aspect of being human...
We struggle and battle with that which is precious to us.
Landing on this site means that you are likely struggling with something important to you ~ your quality of life, your relationships, your emotional, spiritual, or mental health. Possibly you are challenged by your family life, work life, romantic life or your whole life. If you are experiencing low mood, anxiety, worry, rumination, grief, conflict, heartbreak, stress, or if you want help with assertiveness, communication, relationships, divorce, parenting, or intolerable emotions, therapy is a proven way to alleviate distress in those areas. Counseling Austin is the therapy practice of Ellen Lindsey, LCSW and Ellen has an invitation for you.
Find support for depression, guidance dealing with relationships, help with stress and anxiety, grief treatment, and healing at Counseling Austin. Ellen is a licensed Texas counselor, social worker and a board approved supervisor for both social workers and professional counseling interns. She offers psychotherapy to individuals seeking help with their mental and emotional health.
As a client at Counseling Austin, you will learn how to expand your ability to ride the waves of this "Life Happens Fast" world that we live in. Ellen has specialization in communication, parenting, painful relationships, divorce recovery, maneuvering life transitions, increasing emotional awareness and tolerance, and living consciously. If you are curious about exploring and learning in these areas, then Ellen would like to work with you.